✔ Rate : $3.5/1000
✔ 0-8 hours start time
✔ 3000/day speed
✔ Lifetime non drop guarantee
✔ 50 Minimum order
✔ 5,000 Maximum order
Instagram Power Likes are likes (preferably from larger accounts) designed to hack the Instagram algorithm and increase your chances on getting on the explore page.Instagram posts that receive a high number of likes in a short amount of time tend to get on the explore page easier. In other words, Power Likes can help your posts go viral. Here is an example of receiving Power Likes from big accounts: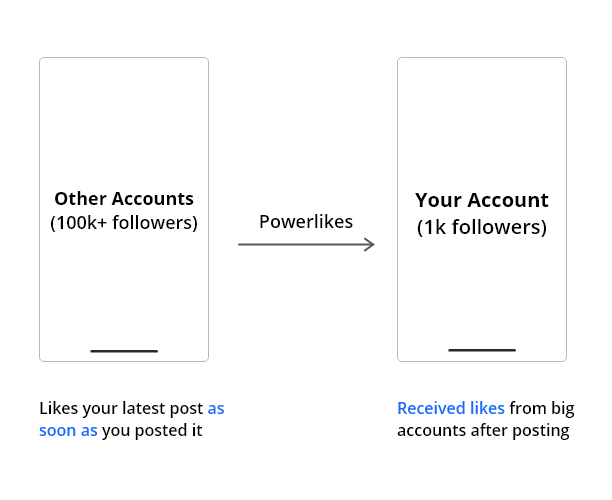 Because the likes comes from big accounts (over 50k followers), Instagram puts a lot of priority on it. This means that you have a higher chance on hitting the explore page with more Power Likes and you will gain more visibility.